Manual is cocktails
Decanters transform liquor from a packaged good to home decor.
It's simply civilized drinking.
However decanters seem to be seen as relics of the the mid-century lifestyle—a forgotten artifact from the days of drinking scotch at work. This oversight inspired us to refresh the decanter with a new design for the current golden age of cocktails.
Presenting the Manual Cocktail Collection—a line of glassware for spirits that centers around a set of hand-blown frosted glass decanters.
The corked closure of the decanter doubles as an integrated dosing jigger, which allows you to quickly measure a shot of spirits, create basic proportions for a casual cocktail, or even dose syrups and juices.
Our matching mixing glass is a refined way to mix a cocktail at home. Grab a bar spoon and start stirring—leave the shaking to your bartender.
The handle makes it easy to use a julep strainer and get a perfect pour every time.
Rounding out the collection is a set of stacking frosted cocktail glasses to get you sipping in style.
Here are a few suggestions for how to put the collection to use: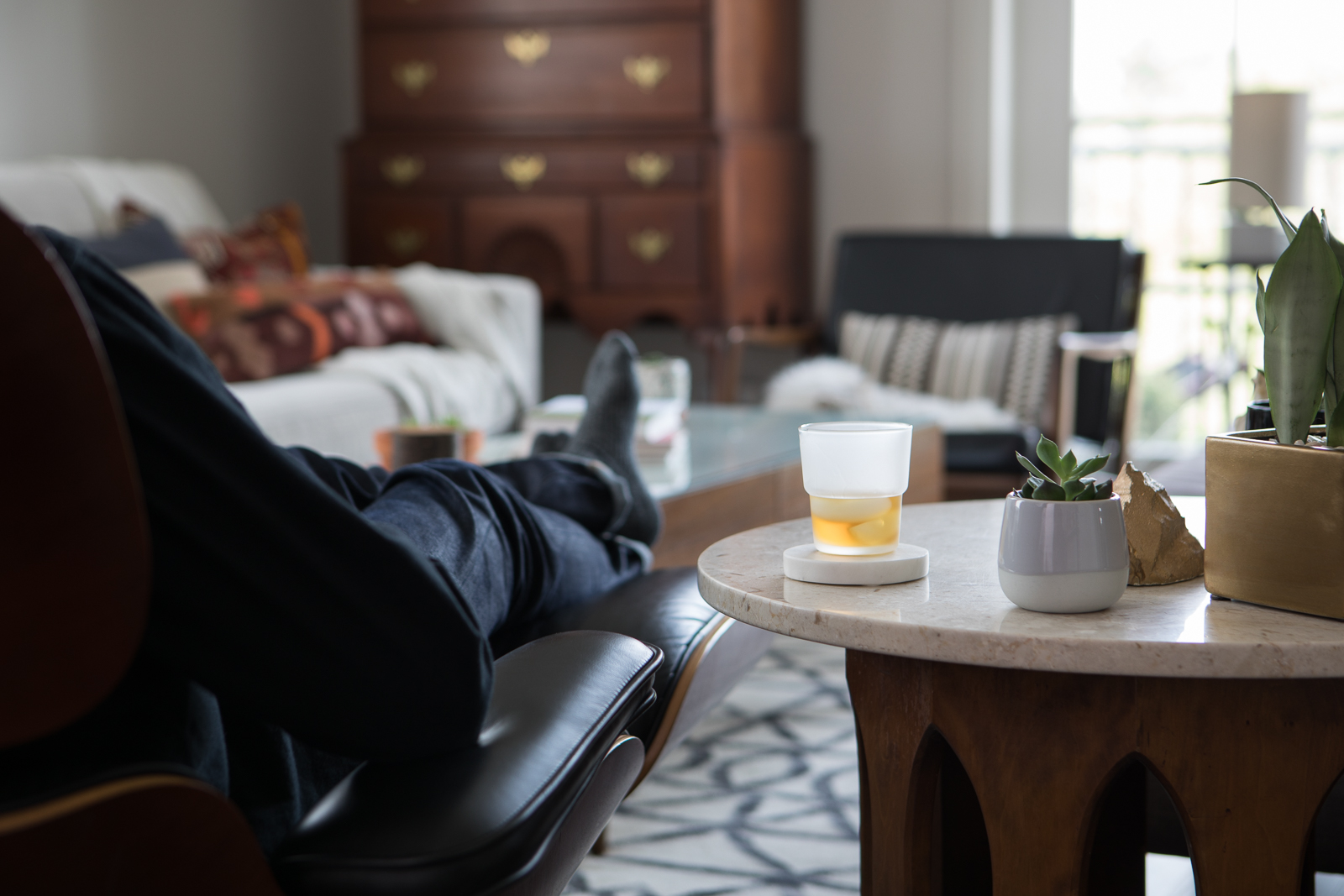 Keep your house whiskey ready
It's been said that there's no such thing as a bad bourbon—just good ones and better ones. Keep your daily sipper at the ready (no matter what kind) for a dose of evening relaxation.
Let your guests mix their own
Mixologist accuracy is not always necessary. For classic cocktails like the Manhattan or Negroni, it's quite easy to use the jigger to measure the basic proportions and create an excellent casual cocktail.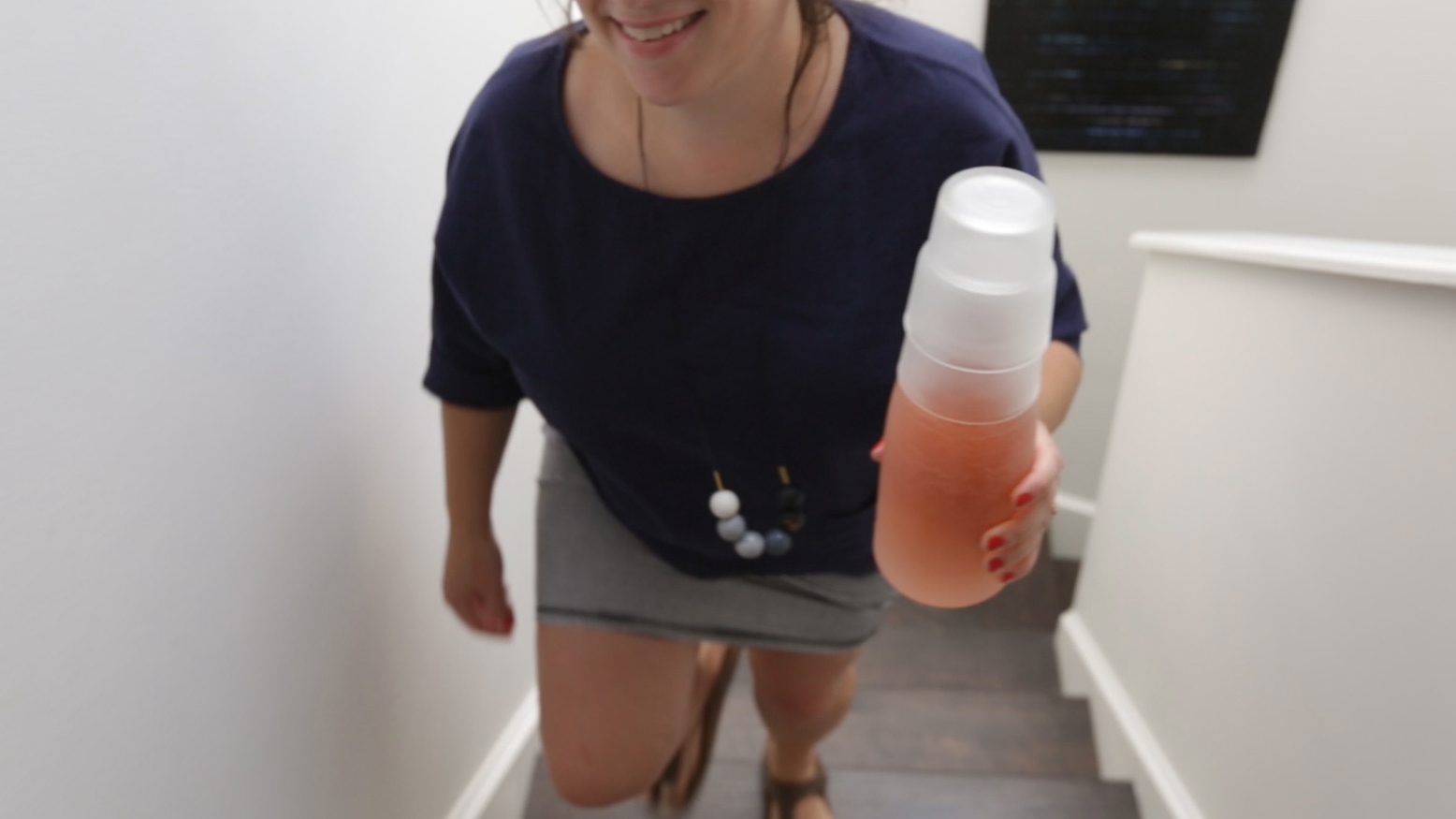 Make a cheap wine look smart
Decant a bottle of wine (or even sparkling water) and stack the drinking cups on top for a more sophisticated way to bring a drink to the table.
Make time for aperitivo time
Pair some Aperol or Campari with something bubbly and spend an afternoon with some good spritzes, tasty bites and great company.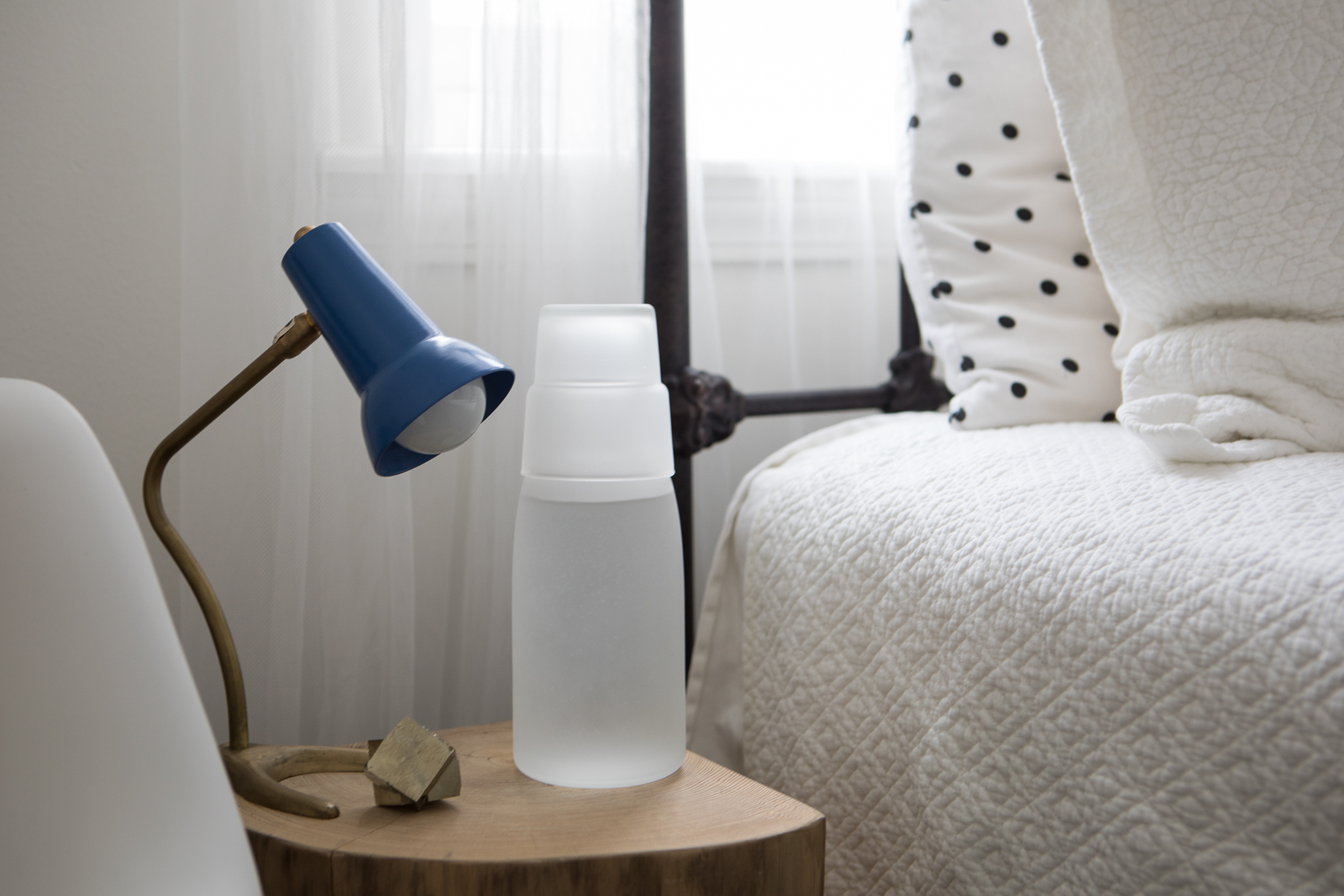 Life isn't all about booze. Pair a carafe and glass as a water decanter for your bedside—or as a classier way to stay hydrated all day at your desk.
The complete collection creates a landscape of frosted forms on your cocktail tray that will take your imbibing to the next level.
It's time to retire the crowd of mismatched bottles on your bar—it's time to start decanting.