Stool Nº1: How It's Made
Stool Nº1 started as an exploration in bent wire stool construction—in these early sketches designer Craighton Berman was playing with different tubing forms for the frame, as well as various seating materials—including a leather sling. The bottom 'hairpin leg" concept was a breakthrough, as it allowed for a thinner gauge wire to be used. This meant the design could be visually light while still maintaining strength.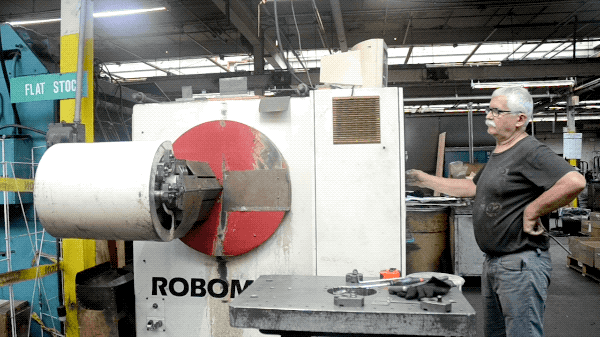 Stool Nº1 is a descendant of the classic hairpin leg design from the mid-century, but it's also very modern: it's digitally formed by a CNC wire bending machine—essentially a robot that makes accurate wire bends rapidly and affordably. Here you can see Wieslaw—the programmer—running the CNC machine, as it creates a leg for Stool Nº1 in about 16 seconds flat.
While Stool Nº1 appears to have a continuous wire frame, it's actually constructed from 4 identical legs butt welded together. This creates manufacturing efficiency for the CNC wire bending process by only having to create a two types of parts—a few simple pieces come together to express the final design.
Welding is where the automated manufacturing moves back to manual. The legs of Stool Nº1 are butt welded and adjusted by hand to reach the final form. Afterwards they have the final details added—the foot rest, the 4 metal tabs that attach the seat, and the optional floor protector feet.
The frames are then sent out to for powder coating—a finishing process where a powder is electrostatically charged and then sprayed on the frame. The stool frame is grounded, so the powder is attracted to the metal and evenly sticks to the surface. The frame then enters a curing oven where it chemically bonds with the metal. At the same time the hardwood seat is being CNC routed and hand finished, ready for final assembly in our studio.